MikroTik
It is a well-known brand in sphear of networking. Globalization of market is one of the factors that influenced the growth of this Latvian company. MikroTik with its RouterBOARD hardware product supported by RouterOS, Linux based operating system designed to govern and manage functionality of network equipment, has been growing in past decades. With more than 140 employees (according to the companies website), MikroTik offers a line of products that can meet the needs of wide range of users. MikroTik provides solutions for both wired and wireless network infrastructure.
The company earned its respect mainly for routers that combine the abovementioned power. One can also find wireless access points, switches, SFPs, antennas among MikroTik's products.
RouterOS is a powerful router's component. The operating system relays on Linux kernel 3.5.5 version. It can operate on various computer architectures. Compatibility with PPC, ARM, i386 architectures extends the power of MikroTik beyond its hardware, making RouterOS a primary product of the company.
Both home and corporate environment can be the right place for a MikroTik router. There are different product lines based on features and performance. Cloud Core Router (CCR) is the type of product tailored for professionals.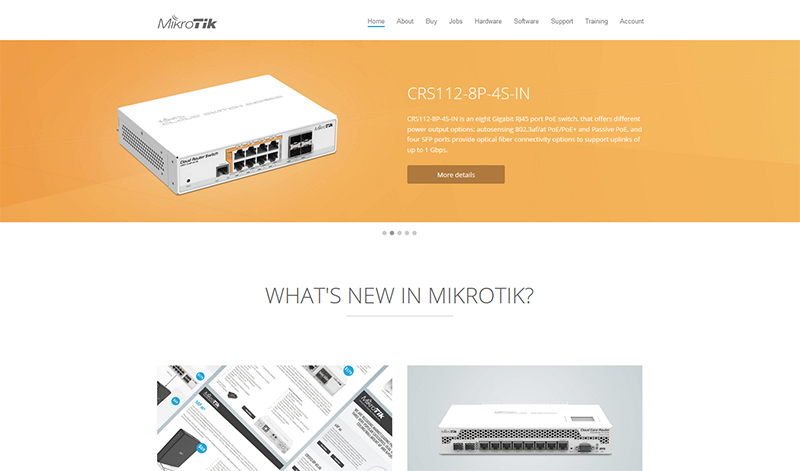 Configuring routers for different purposes will be the subject of articles that will follow. There are various ways you can access a router to make the desired configuration. MikroTik usually provides a serial port, web interface, ssh and a desktop application as a mean of access. WinBox, desktop application, is a prefered configuration method for most of the tasks.
MikroTik products are powerful tools that will enable you to shape your network and impress yourself with the results of your knowledge behind it.